Founded in 2002, A43 is a multidisciplinary architecture studio.
Working the essence of architecture… people.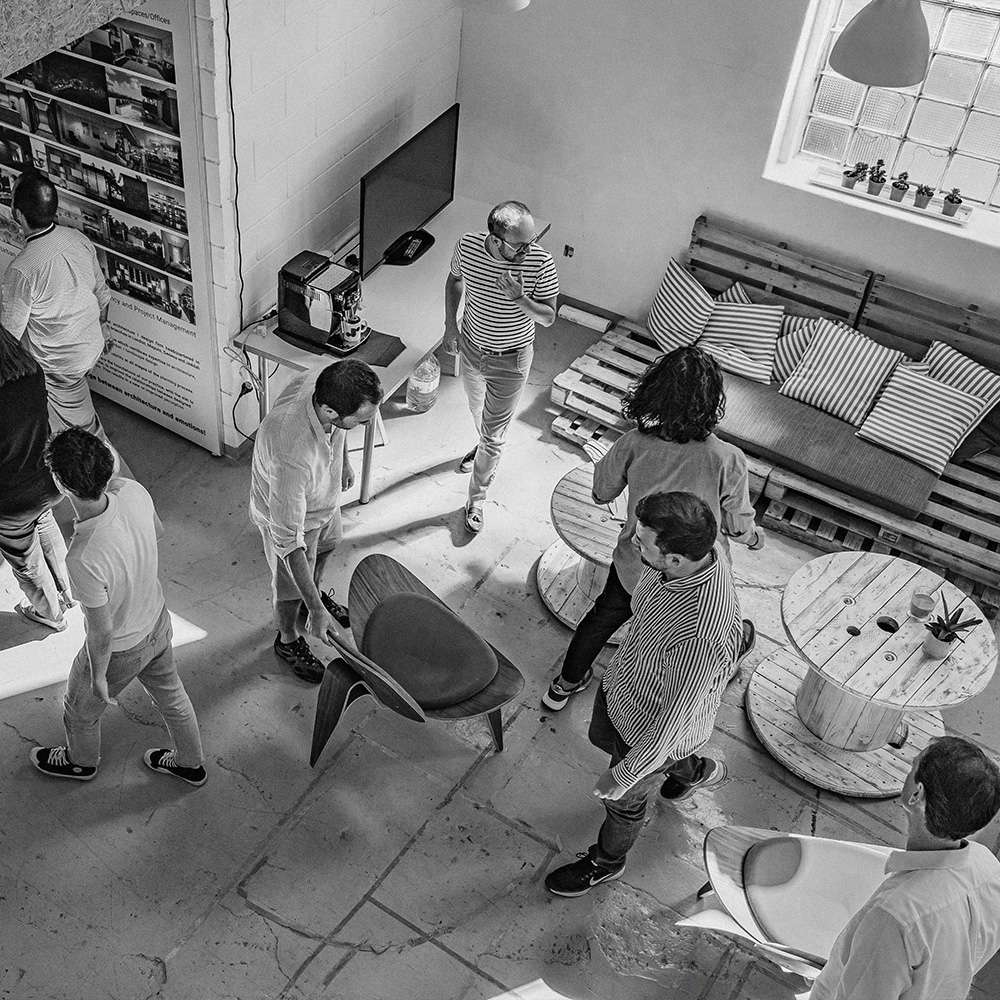 A43 is an international architecture/design firm, awarded with a studio in Portugal (Vila Nova de Gaia – Porto) working globally in various markets. ​
​With an interdisciplinary practice, we combine expertise in architecture, interior design, landscape architecture, and planning, with integrated sustainability and urban design capabilities. ​
​We focus our architectural research on a new innovative approach to architecture, combining science and art in an attempt to understand the relationship between the environment/space, people, and their perception.​
​We make the bridge between architecture and emotions!​
Determined and focused on good ideas, A43 gathering Nature and Human Being, try to and through architecture, capture and inspire the present life, through spatial timelessness.​
The vision of the A43 focuses on four key elements :​
The development of a project focuses on a dedicated commitment to a strong process of design/drawing. Being that there are three interdependent elements – discovery, design, and delivery – that work in harmony to produce results​.
These are the most important elements in the development of a process, and we must first analyze customer expectations, the program review, site analysis, and considerations of context, thereby creating a credible assessment of a plan drawing and process. And interdisciplinary teamwork, watching from our experience, these assumptions are the center of new ideas, new arguments, and new solutions accordingly​.
The challenges of our clients are the reason we exist. Our project team continually seeks to understand the world of our clients and develops solutions to achieve their objectives.​
Well designed buildings comprise a number of different levels of meaning. The design of a space is a powerful catalyst for business transformation, culture, and the way of how we live and work today.​
Good design is something that reveals the transformation is to transform the human experience. If you do not understand the emotional state of the human being inside a building, this will never have meaning. ​
​A good project has an impact on thinking in human behavior in order to work and in many other senses and meanings.​
A43 is dedicated in the development of their projects, in the constant search for sustainable solutions that contribute to a significant improvement in the construction of its projects to improve the world and its energy consumption.
Through partnerships, we reach a more sustainable process design in the market sectors that we serve and in the cities where we live and where we work.
The A43 always looking for opportunities to contribute positively in the community where projects or where it operates, through the consultation of small businesses that can participate in the construction of our projects and processes.
Miami Architecture Biennial
November 2009
3rd Exhibition of the generation "Awarded Young Architects"
November 2010
Denver Architectural League(Honorable mention)
July 2013 
Architecture
Aluminum
Technal
December 2013